Finally i able to get a place that can eat chocolate fondue and cheese fondue. Due to last time i fail to eat
Fondue House
at valentine eve, now i successfully to try it.
Camp Forest, i think most of the people no able to find this place, beside it is hide from some building beside the road. See nyin intro this place at our previous gathering.
Really got feeling that eating at forest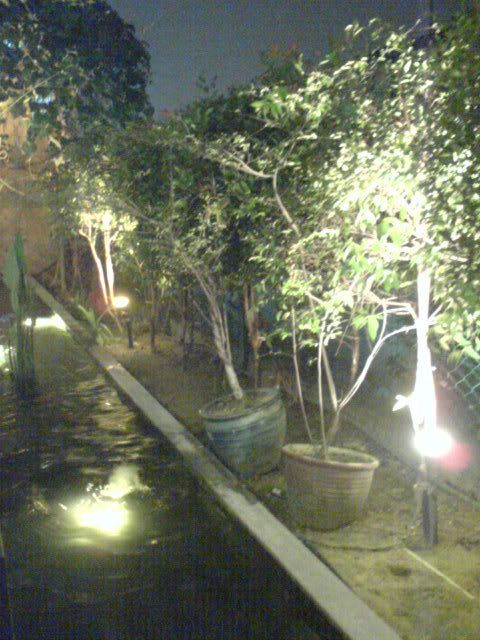 We hav dinner at the booth and under our foot is a pond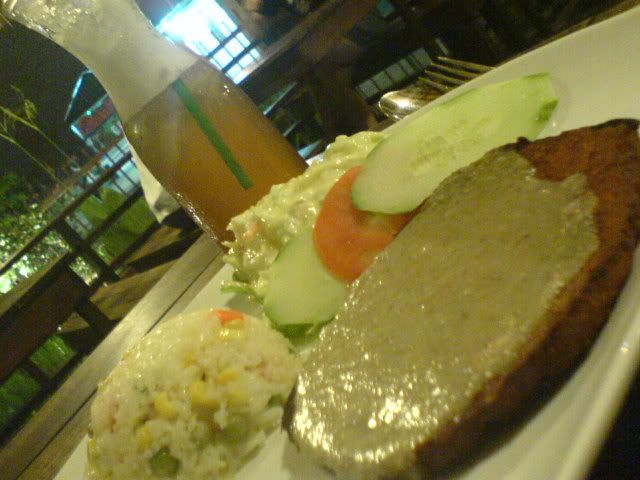 Chicken Steak with mushroom saurce, coleslaw, rice + ice honey jasmine tea. But i prefer chicken chop :P, because bigger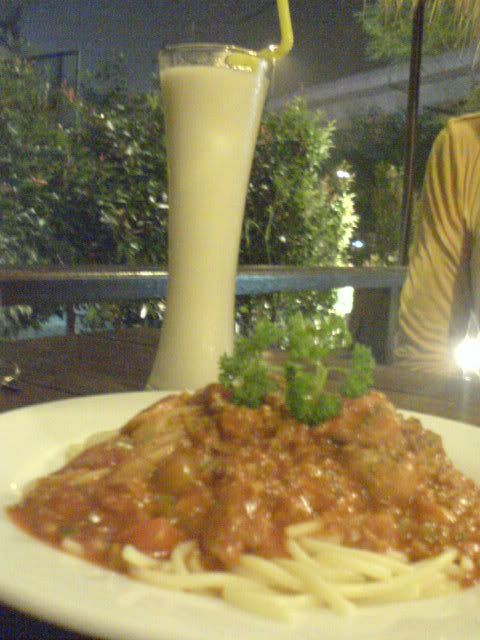 Organic Soya bean ( Intro by a waiters, he say is healthy) + Italian spagetti bolognese
Here come our chococolate fondue with starfruit, watermelon,honeydew, green apple,mango.
Taste good, the chocolate is nice, but it is too big portion for 2 person. RM19.70
RM21.90 for cheese fondue. The Cheese and Chocolate Fondue only come with fruits.
CAMP FOREST RESTAURANT, Lot 13848, Jalan 53, Taman Desa Jaya, Kepong (Tel: 016-229 6949). Business Hours: Daily, noon to 1am.
More Information:
The star

P/s: there is some ant and mosquito, advice wear long pants.