Last wednesday night, i went for my ex-colleagues gathering near Time Square. So we decide to have dinner at
疯人馆
. ( Nutz cafe)I totally get suprise when saw the name..haha

The interior design is creative and comfortable, you can also choose to sit inside the jail and write, draw anything you like at the wall too. There is game like UNO,poker and chess that you can play with your friends.

I think this restoran is belong to Taiwan people, because the waiters seem like not understand cantonese and their accent is more to taiwan.
Well, there are a lots of food that you can order,the taste for me , just normal like outside. Conclusion it was a nice place for gathering with friends.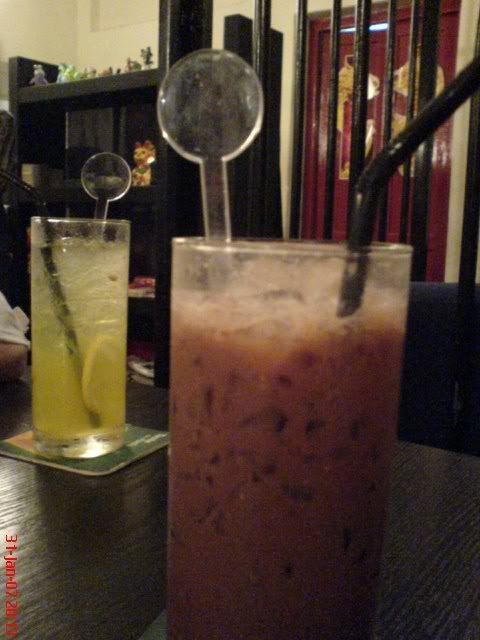 ( Ice Chocolate and Ice Lemon Tea )
( My friend order, Portugal Cheese Rice )
( My cheese Chicken Chop)
More Information :
http://www.chinapress.com.my/content_new.asp?dt=2007-01-13&sec=local&art=0113lk08.txt