Date :

11 Nov 2007, raining day

Place

: Ampang from old town kopitiam move to Yakinku 烧烤馆 at Pandah Indah
Person:

Me , Jacy, Jennifer, Tai Ma Seng, and the most pretty girl, Yuen ying

We order some sotong, bacon, chicken meat, and taufu for barbecue. Taste good, but we over barbecue for some food, lucky we got thin seng to help us to finish all. Guys, next gathering, you has any food extra, i think thin seng can be the one who help u guys clean up ! :D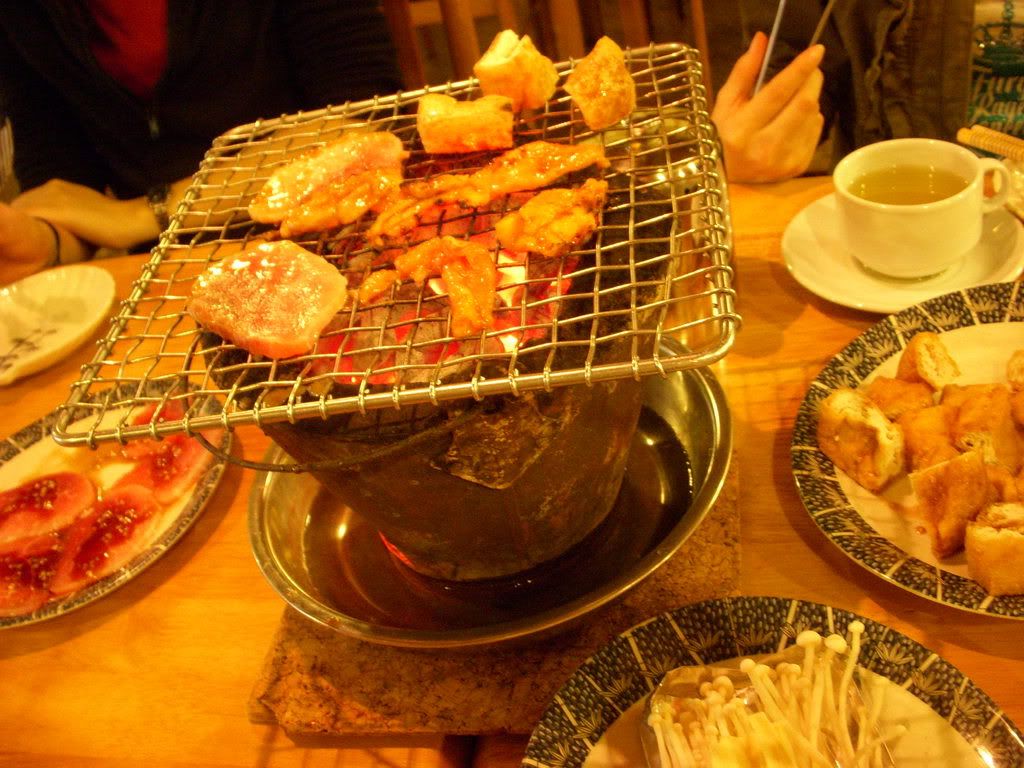 A Small cake for yuen ying, although is small, but it is expensive and taste good... actually the cake is below RM30 la :D , i lie you to guys that day.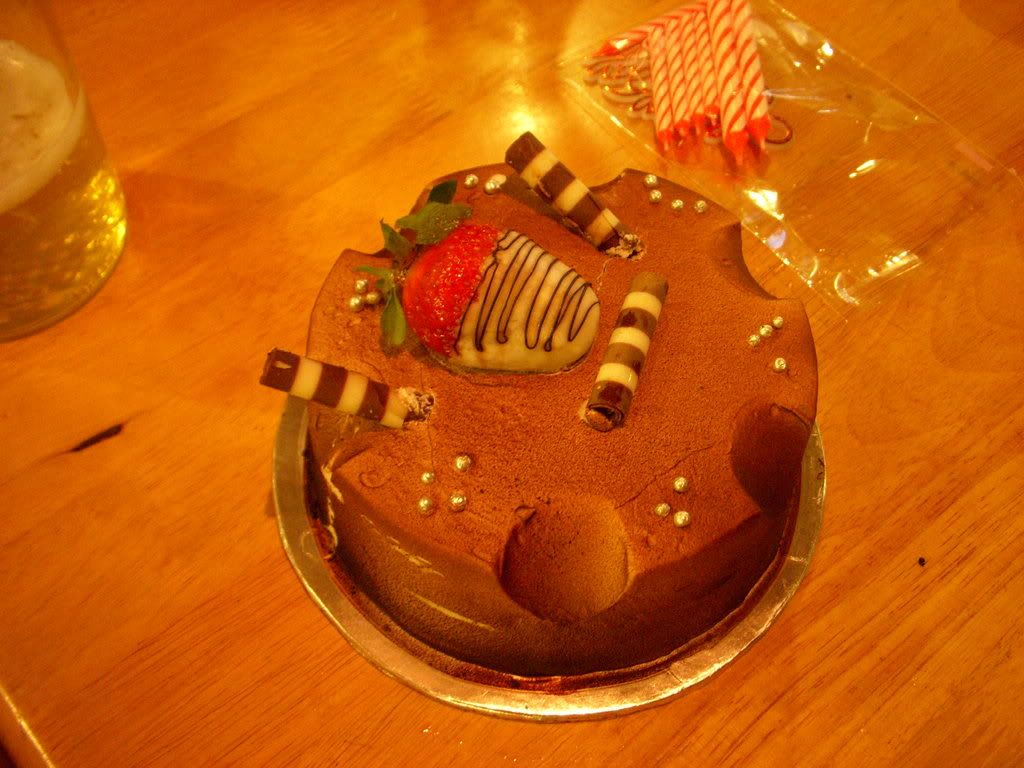 Hmm...you praying or making a wish, abit confusing for us :D
Happy birthday althought is too early for celebrate.
Jacy cant wait to taste to cake. ....
Wish you have a nice trip to UK, and happy birthday to you.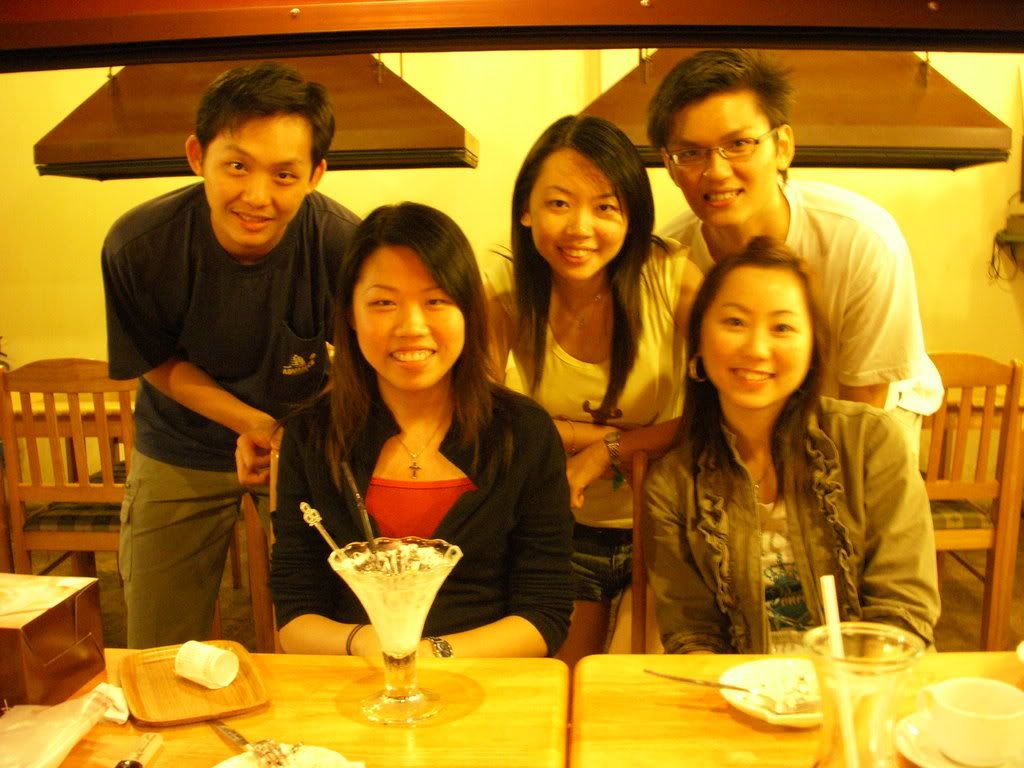 Video for the happiness girl.