At phuket, you can found many food and stall along the street. And the price is not expensive and taste good.
You can pick the fresh seafood by yourself. And the way you want to cook. Price always can negotiate.
My fresh Banana juice and pineapple juice !
My pork fried mee and keow tiao........PORK PORK PORK!!!!!!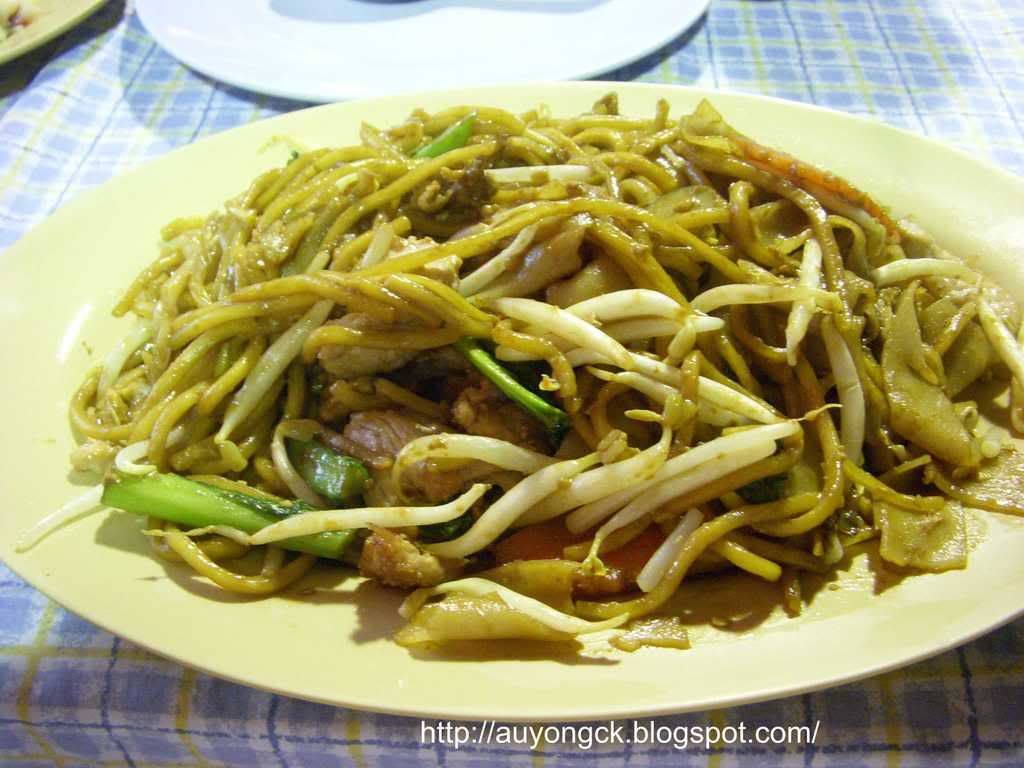 SeaFood Fried Rice
After finish, we go to walk along the street and see whether any happening event on this island
Metalica? FAKE one la.......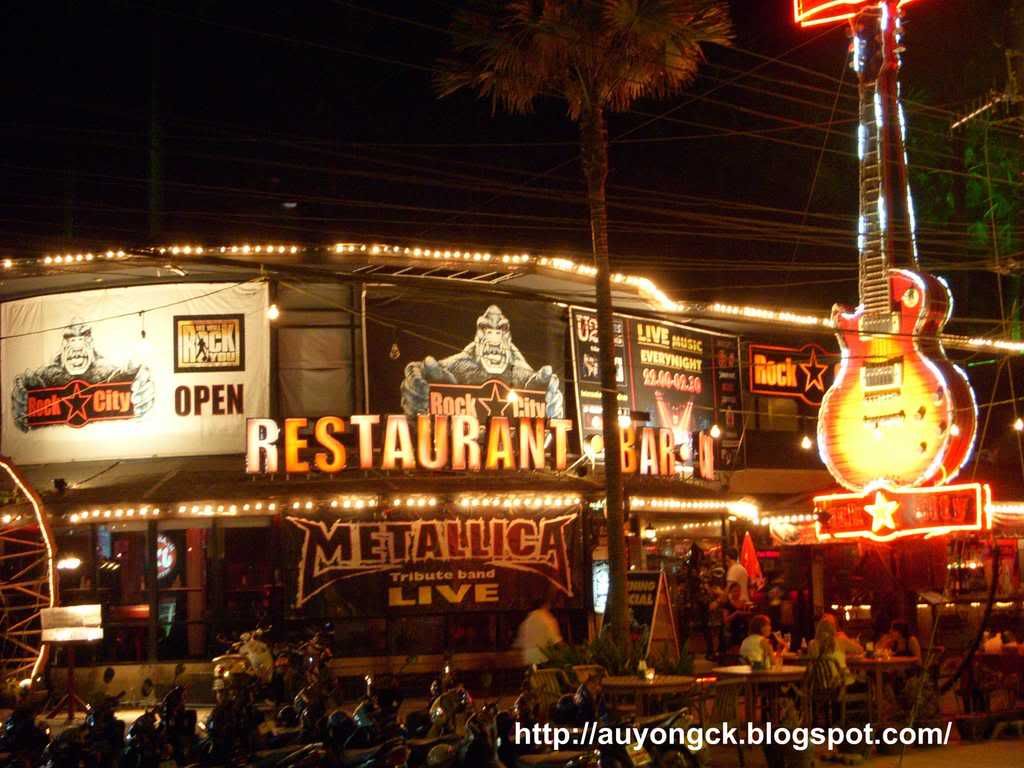 This band sing the same song everyday, but they are teen and their performance is good.
Some seafood price from those high class restaurent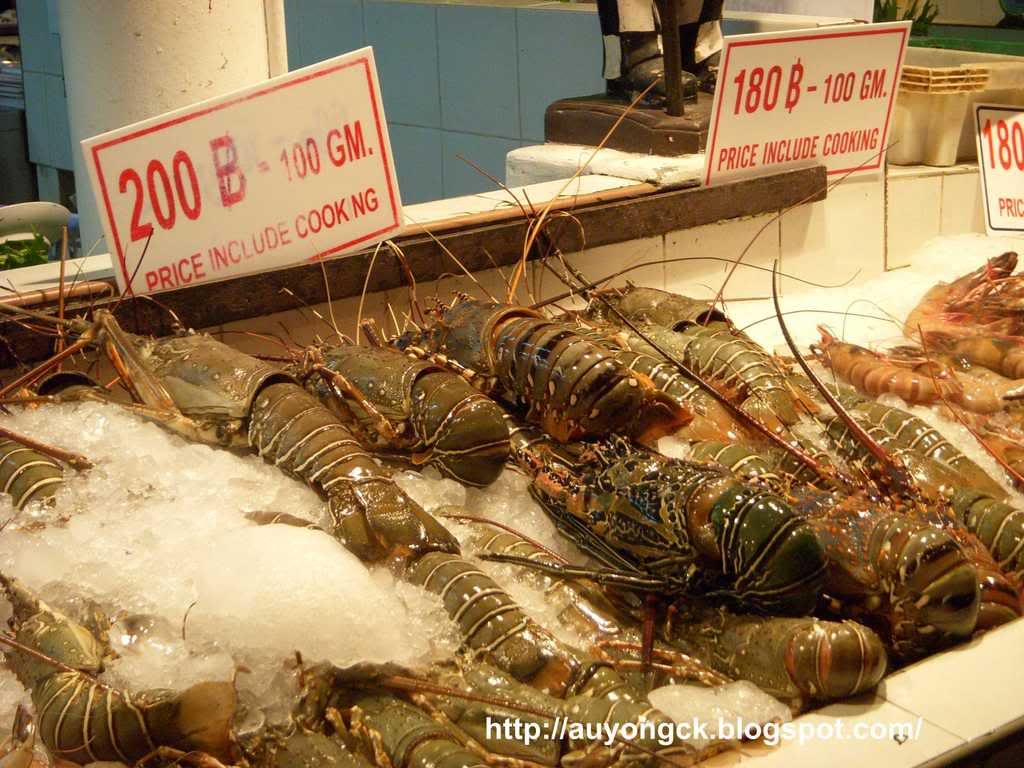 Looking something for supper, i saw a aunty is squating and selling barbecue stick. Quite pity for her, And we decide to have a try the nice barbecue stick.
There is many choice, fish ball, meat ball , or sotong, pork. All only 10 thai batt perstick. If you buy at those stall will cost more 5thai batt.
The aunty do asking me something, but in thai language again........@.@
we just can show our smile to each other and say "ka bun cup "( Thanks) to her.
Honestly the meat ball is nice, but the chillie source is super spicy!!! That why she prove us some vegetable( Free of charge). If you buy at those stall, most the stall didnt prove extra vegetable for you.
( 30 batt for my supper)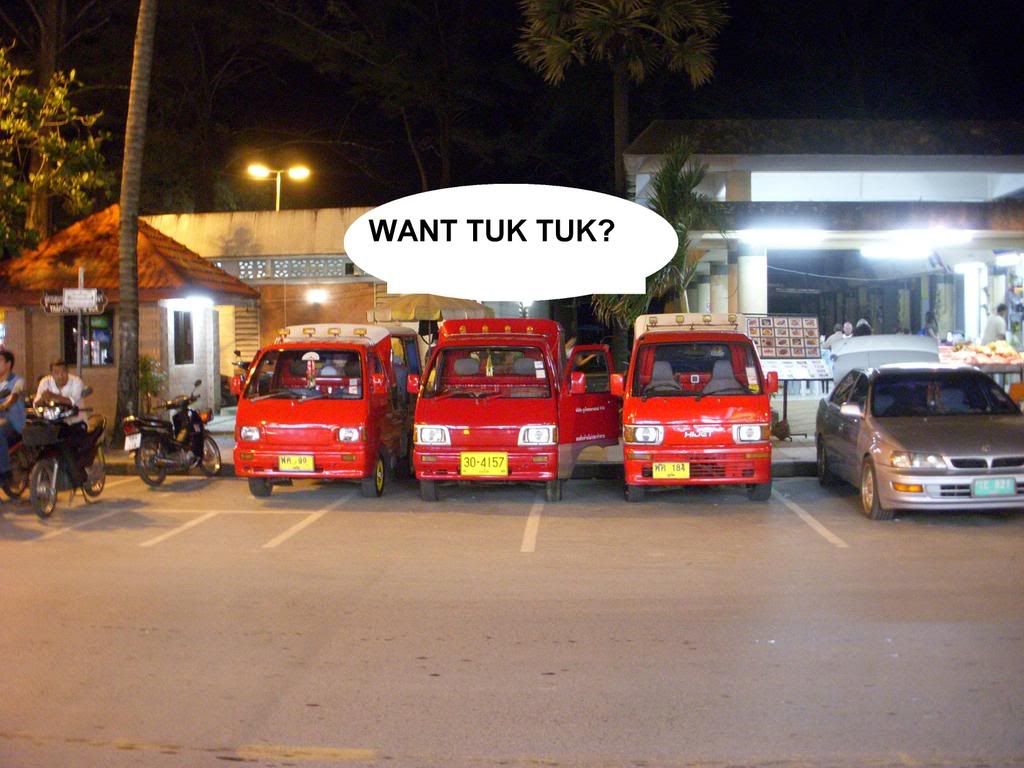 You can see many tuk tuk car at the street. Is just look like a mini van.
Go hotel have a sleep and prepare the trip for tomorrow. Zzz...........................