After take bath and have a short rest, we go out to find some food for lunch. At phuket, you can found that everyone is waiting the chance to serve you.
Every street you pass by, you sure can hear something like
1. Massage!! Massage!! leng chai come massage.
2. Taxi , taxi, I give you cheap cheap!!!
3. Boss, want eating? I give you best price!!!
However i do learn some thai language
Thanks You
For woman -Kop Khun Kha
For men -Kop Khun Kup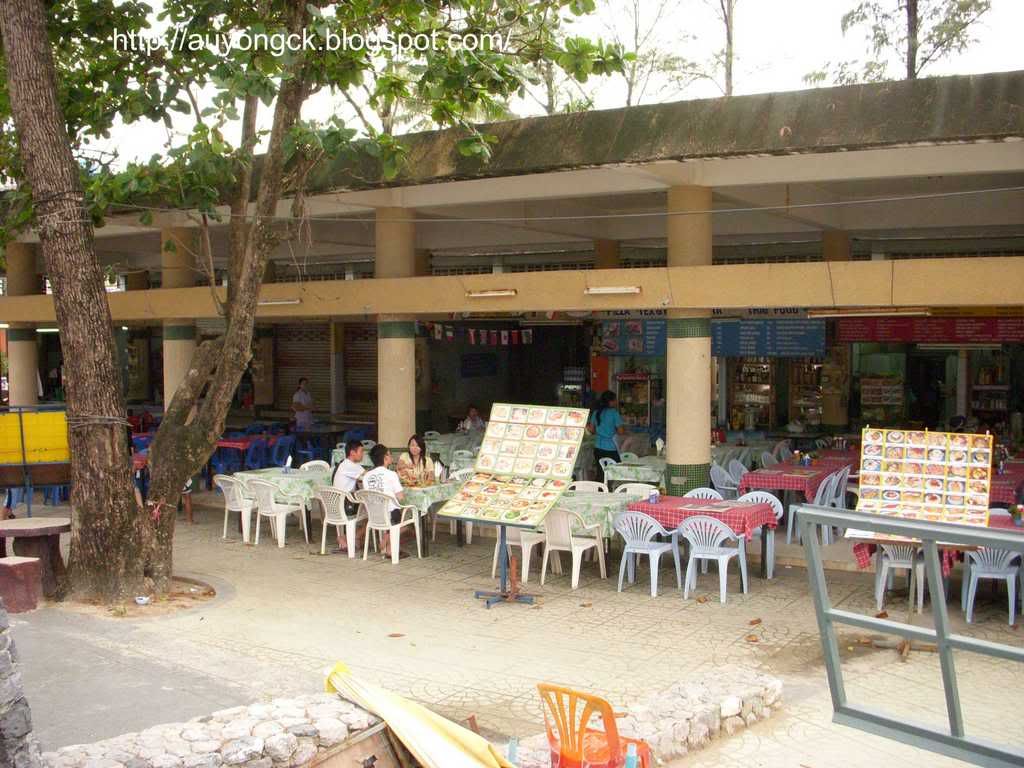 So we decide to choose a stall that is less bothers.
The shop is call AON Friendly Lot 42. The staff is nice , friendly and can speak english. So this make us feel easy to communicate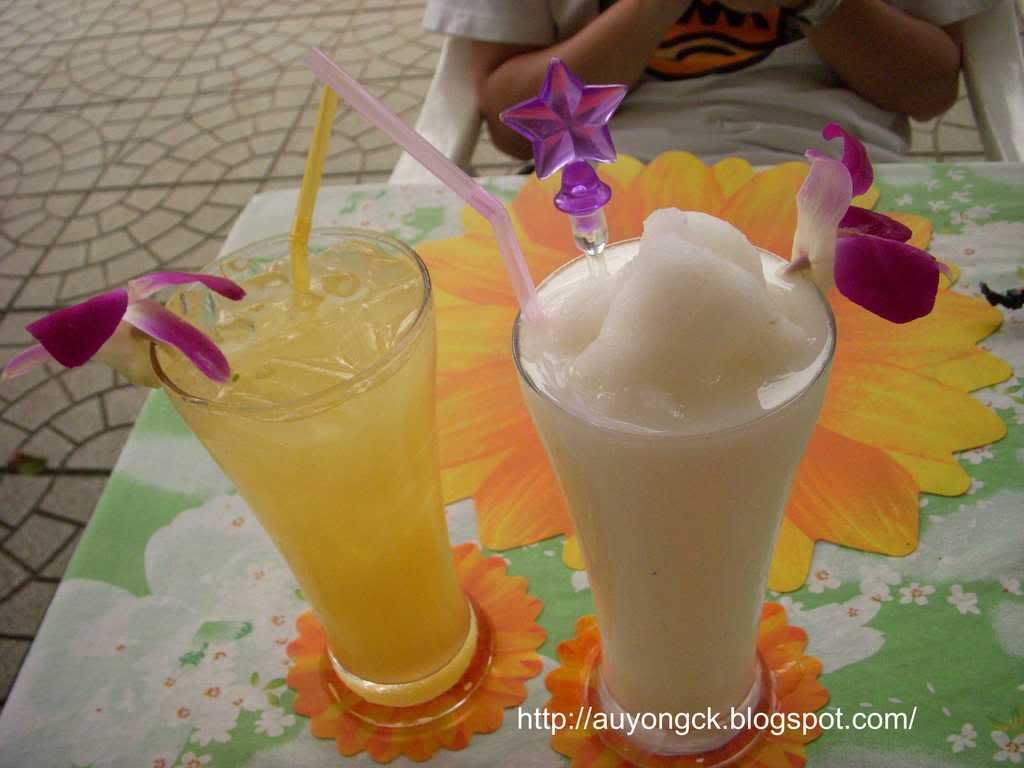 ( I like my cocount shake !!!!!!!!! very nice !!!!! )
( Chicken gralic and black pepper , Pork Tom yam Gung)
The tom yam is different with Malaysia, Tom Yam is supposed to have the balance tastes of sweet, sour, salty and hot. The tomyam come with some kaffir lime leaves,lemon grass
, PORK, sotong,and mussle.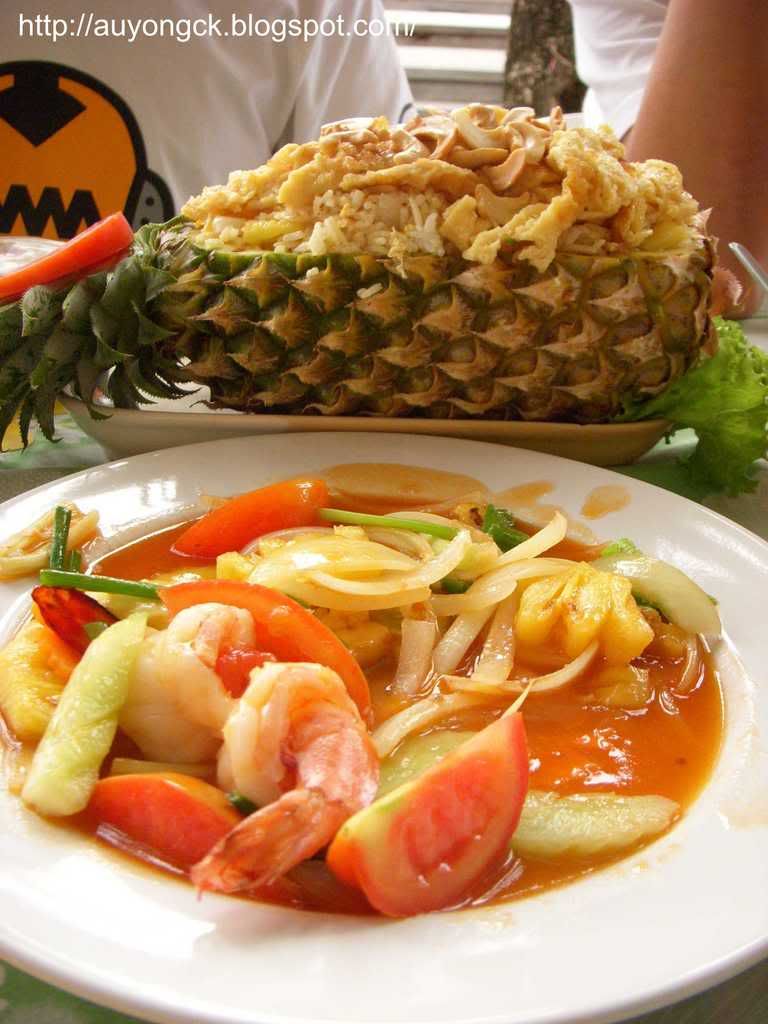 (Soup and sweet prawn, Pineapple rice, i like the pineapple rice, damm sweet)
(Lemon fish, very fresh and the source is nice!!)
The lunch cost us 770Baht. I think is quite cheap if compare with KL.
Overall the food is very nice and i think this is the most valueable and best food we try at phuket. Because the rest of the day, the food is not that plentiful.
After eating , we go to the beach and have a walk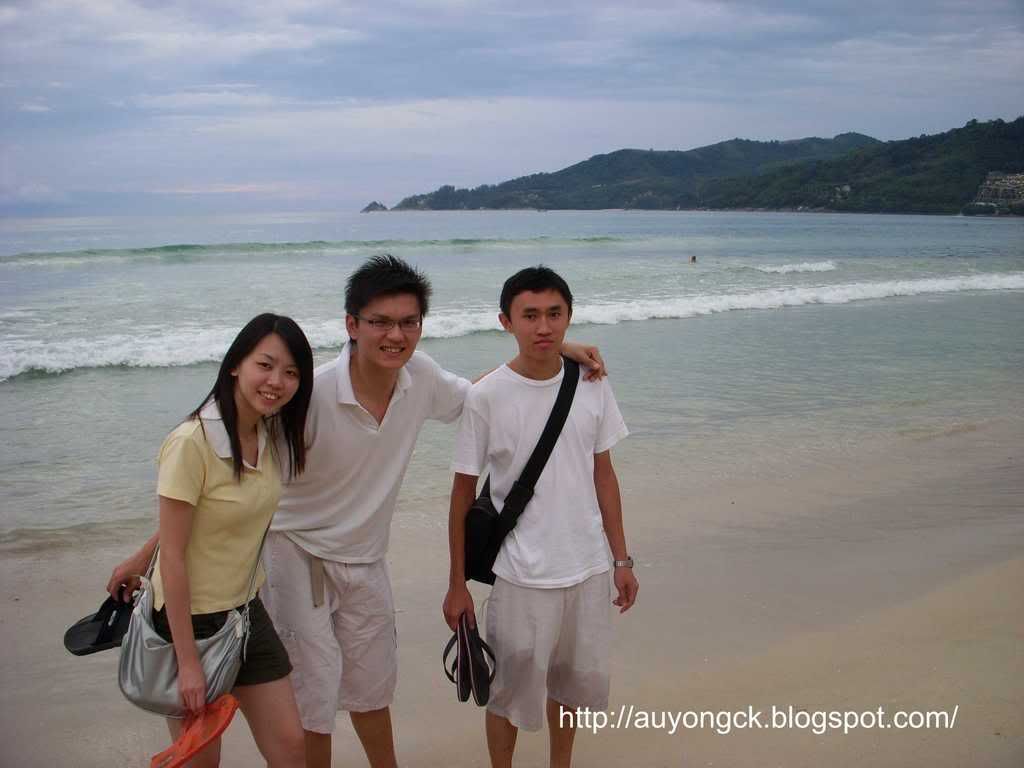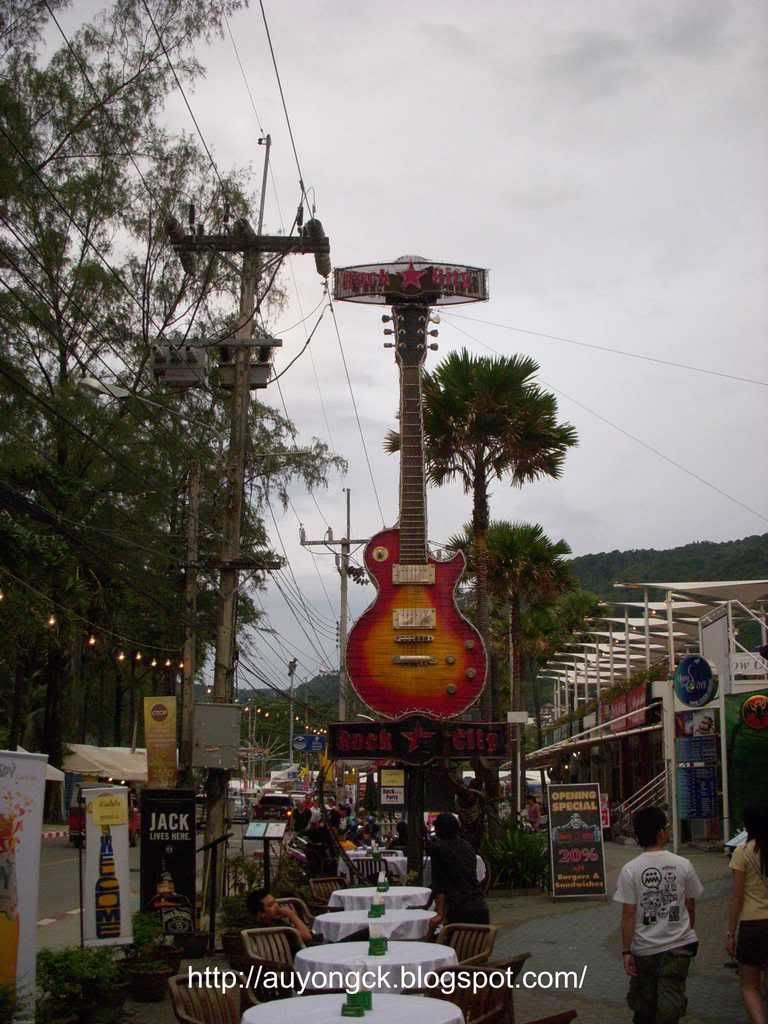 48 batt for a large size beer !!!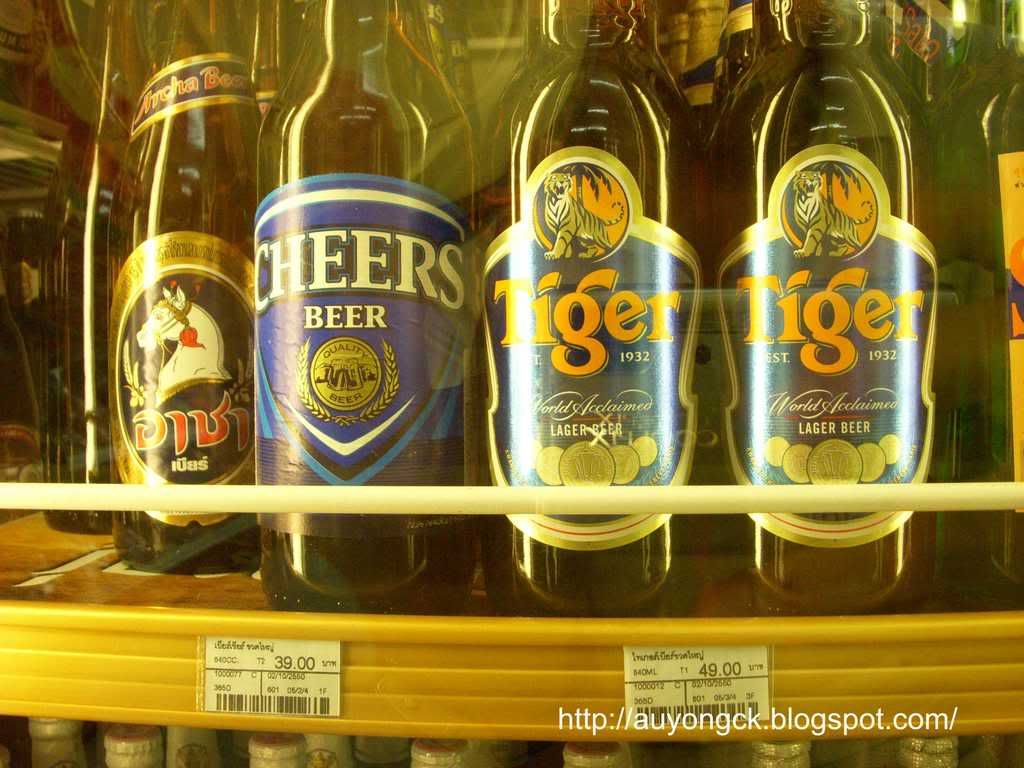 Then we go back hotel and had a rest.
Doremon in thai language, unfortunately, i really dont understand. But the sound by the cartoon is cute :D
By pass those travel agency shop, we have buy some package trip for the follwing day in phuket
1.Phi phi Island+ Maya Bay+ Khai Nui Island
( Sightseeing, Swimming, Snorkeling) = 1200 thai batt ( Normal price 1400, Peak season 2800 thai Batt)
2.Andaman Safari include Elephant Ride,Jungle walk,Bang Pae Waterfall, Canoe, view porint at Kata Noi Beach and visit templer Wat Chalong=

1500 thai batt
3. Phuket Fantasea Show

- 1300 thai Batt.
Always remember to bargain with the person, they always put higher price. But better to bargain with the person who can speak simple english. Else they will give a calculator to you and ask you give the best price @.@